Reassured Ltd has teamed up with award-winning life insurer AIG to offer you instant life insurance online.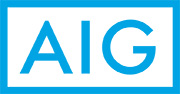 AIG is a leading international insurance organization serving customers in more than 130 countries.
In January 5th, 2015 AIG announced the completion of its acquisition of Ageas Protect Limited, a leading provider of term life, critical illness, and income protection coverage to over 350,000 consumers in the UK, Channel Islands and Isle of Man.
Full online application – No sales calls
How does it work?
You decide how much cover you need
You decide how long the cover needs to last
AIG pays a lump sum if you die, or
AIG pays a lump sum if you become terminally ill.