We work with a range of companies who offer life insurance, helping us compare the market to help you find the very best value policies, no matter what your needs. Our insurers are some of the best in the business, and offer some of the cheapest and most generous life insurance packages you could hope for.
Below, we bring you some additional information about each company we work with, along with links to their websites, so that you can understand a bit more about them.
---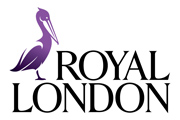 Royal London, founded in 1861, is the largest mutual insurer in the UK. They launched Bright Grey in March 2003 as a brand that specialised in protection business, and in May 2008 they acquired Scottish Provident. Royal London is now combining all companies under one brand to strengthen their business position and to provide even better customer service and support. As a group, they have over 150 years of experience in life insurance, and provides cover for more than 5.3 million customers.
---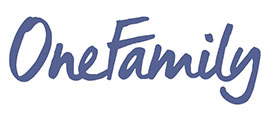 OneFamily is a new company created in April 2015 by Family Investments and Engage Mutual Assurance. Its a mutual dedicated to putting customer's requirements first. Without shareholders' dividends to pay, they are planning to distribute £5 million over the next 5 years, through their OneFamily Foundation, to their customers and communities by means of personal grants and community awards.
---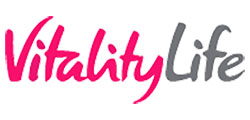 VitalityLife started back in 2007 as PruProtect, a joint venture between Prudential and Discovery. In November 2014 Discovery became the sole owner of the company and re-branded it to VitalityLife, as part of the Vitality group of companies that also contain VitalityHealth. Vitality products encourage people to keep healthy through a system of points and rewards. The more active you are, the higher your Vitality status gets giving you access to discounts, rewards and cashback.
---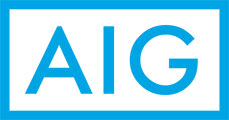 AIG is a leading international insurance organization serving customers in more than 130 countries.
In January 5th, 2015 AIG announced the completion of its acquisition of Ageas Protect Limited, a leading provider of term life, critical illness, and income protection coverage to over 350,000 consumers in the UK, Channel Islands and Isle of Man.
---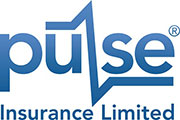 Pulse Insurance have been trading since 1998 and offer life insurance products underwritten by Kiln Life. They specialise in offering policies to people who are having difficulty in obtaining cover due to things like medical conditions, their nationality, the sum they wish to be assured for or the nature and location of their work. They are authorised to work throughout the UK, as well as in Belgium, Ireland, France, the Netherlands and Luxembourg.
---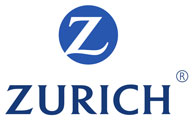 Zurich is a well-known insurance company and are one of the largest providers of life insurance in the world today. They operate internationally and have more than 60,000 employees across a total of 170 countries worldwide. They offer a wide range of life insurance products for individuals, as well as catering to the corporate and small business markets too. They have over 11,000 employees in the UK alone, and have won a raft of awards, including Insurer of the Year 2013, and are one of the 25 best companies to work for as ranked by the Sunday Times.
---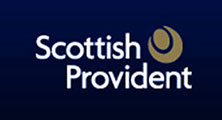 Scottish Provident are one of the leading providers of critical illness, unemployment, life insurance and income protection cover. They have won numerous awards for their exemplary services, including being given a five star rating by Defaqto for their critical illness cover. They have over half a million policyholder in the UK, and have paid out in excess of £1 billion in critical illness claims since 1996.
---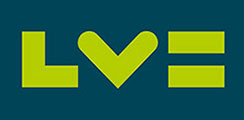 Liverpool Victoria, also branded as LV=, are one of the UK's largest mutual societies, meaning they are owned by their customers and not shareholders. They have over 5 million customers across the UK, being served by almost 6,000 employees across 17 offices. They were originally founded in Liverpool in 1843 as a Burial Society, helping people save for their funeral costs so they didn't burden their families with the expense. Since then it has grown to be one of the best known insurance brands in the UK today, and has received a number of awards including the Most Trusted Insurer 2014, Gold Standard Award 2013 and the Customer Experience Award 2013.
---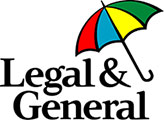 Legal and General are one of the biggest insurance providers in the world today, and have been providing insurance to customers since they were established in London in 1836. Employing more than 9,000 people around the world, Legal and General protect the future of over 10 million customers worldwide. They are the UK's leading provider of life insurance, offering a range of products to suit any specific needs. They have a whole stream of awards and accolades to their name, including Best Insurance Provider 2014, Protection Provider of the Year 2014 and Best Life Insurance Provider 2013.
---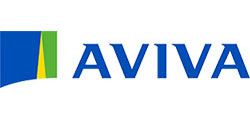 Aviva are a global insurance brand, serving around 34 million customers worldwide with insurance, savings and investment solutions. They are one of Europe's biggest providers of life insurance, and along with being one of the top ten finance brands in the world, are the UK's largest insurance provider overall. The Aviva brand was launched in 2002, but the company has roots going back some 300 years with big names like General Accident and Commercial Union in its heritage. As well as offering a comprehensive range of life insurance products, Aviva focus on giving back to people too, and invested over £5.7 million into UK communities last year as part of their corporate and social responsibility initiatives.
---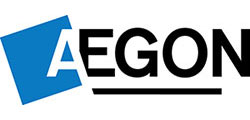 Aegon have been working to secure their customers financial futures since 1831, where they began their journey as Scottish Equitable in Edinburgh. Today the company is an international provider of asset management, pensions and life insurance, working in more than 20 countries across the globe. They offer long term life insurance and investment solutions for customers of all ages, and have around two million customers in total.